An experienced and professional Guide alongside the group to explore the place you are visiting always makes it easy to understand and better explore sights and highlights of the city. Our company operates with English, Spanish and Portuguese speaking Brazilian guides and drivers. It presents the attractions of the cities of San Francisco, Los Angeles and Las Vegas, presents tourists with highlights of local history, architecture, must-see sightseeing tips, dining directions and a lot more. All the information you need to make the most of your time in the region. Our CEO Guto Ormenezi is a professional with over 10 years of experience in tours and receptive, having served several groups.
TRIPNOW provides door-to-door transportation, from and to, San Francisco International Airport, Oakland, San Francisco, Silicon Valley, Napa, Sonoma Valley, and other cities.
From the Airport we offer the following services.
-Will Call – after you grab your luggage, call your driver and he will pick you up at the outside door, he arrives in less than 10 minutes.
– Baggage Claim- For a small extra fee our chauffeur will meet you at your carousel with a sign under your name, group or company name, and help you take your luggage to our car.
Our Luxury cars can provide a lifetime experience, from sedans, SUVs, Vans,
minibuses and Motor coaches, all with professional chauffeurs.
Wine Tours to Napa e Sonoma
Our Wine region provides one of the best experiences in the world for those who enjoy an excellent wine; it is located almost 2 hours from San Francisco.
The tours are usually between 8 to 10 hours, depending on how many wineries you want to visit.
8 hours winery tour
We start going to OXBOW Public Market in the city of Napa- where we stay around 30 minutes.
From there we visit one winery before lunch and after for lunch we suggest the restaurants in Yountville, which has very good ones, such as Bottega e Bouchon. Reservations are required.
After lunch we go to the second winery for the tour and tasting or just the tasting.
Usually on each winery tour and tasting are between one hour to one hour and a half. Just the tasting varies form 30 minutes to one hour.
10 hours winery tour
It is the same as the 8 hours with the inclusion of a third winery.
We normally indicate wineries that we know. But we can accommodate the tour to the wineries you want to go.
Our prices do not include the tour or wine taste been the client responsible for the payments. We can make the reservations and provide the cost of each tour and taste.
Events and Corporate Meetings
Our company has the experience on any group size providing the right transportation.
We also have people that can help on the field on the logistics at the hotels, convention centers and restaurants.
Usually groups demand knowledge and experience which we have.
Planning group transportation is stressful, whatever the size or destination might be. Whether your group is two people or 1.000;
From vans, mini buses, to motor coaches, everything we run is perfect for groups of all sizes.
Tours to Monterey and Carmel
We leave the hotel around 8:30 am driving south on US-101, usually is 2.5 hours driving to Monterey and Carmel. After Santa
Cruz we will start driving on CA-1 along the cost looking at the beautiful Pacific Ocean.
In Monterey, is the time to enjoy the Fisherman's wharf before driving on Cannery Row, on-time center of sardine-packing industry, which was immortalized by novelist John Steinbeck. Today is a popular strip of gifts shops, seafood restaurants and bars in converted factories and the famous Monterey Aquarium. We can wait for you to visit the Aquarium if you want to.
Before arriving in Carmel we will drive in the 17 miles drive scenic road between Monterey and Carmel going through mansions,
scenic attractions, including the Lone Cypress, Bird Rock and the 5.300 acre Del Monte Forest of Monterey Cypress Trees.
Before arriving in Carmel we will drive through Pebble Beach, on the most famous golf course in the world.
In Carmel you will enjoy the many museums and art galleries, where we will stop for lunch. we stay around 3 hours in Carmel, that gives you enough time to have an experience of a lifetime.
Our tour usually is around 10 hours.
Muir Woods National Monument is located one hour from San Francisco Downtown.
It is part of California's Golden Gate National Recreation Area, north of San Francisco. It's known for its towering old-growth redwood trees. Trails wind among the trees to Cathedral Grove and Bohemian Grove, and along Redwood Creek. The Ben Johnson and Dipsea trails climb a hillside for views of the treetops, the Pacific Ocean and Mount Tamalpais in adjacent Mount Tamalpais State Park.
The tour is around 4 hours and previous reservation is required.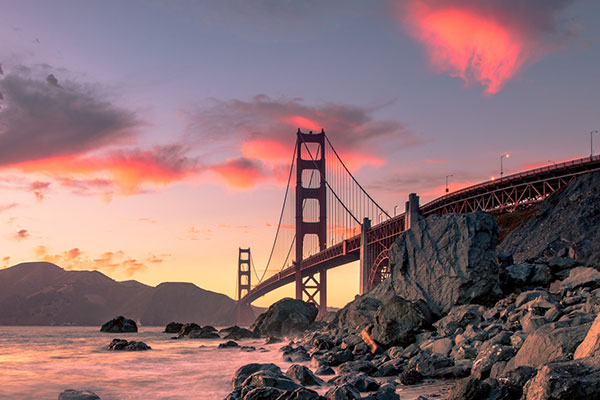 San Francisco
The fourth most populous city and its attractions: Golden Gate, Lombard Street, Chinatown, Alcatraz, San Francisco Bay, Victorian architecture and its famous landmarks.
Los Angeles
California's most populous city and its charms, Hollywood Sign, Venice Beach, Hollywood Walk of Fame, Beverly Hills, Malibu, Sunset Boulevard, we tour the nearby cities.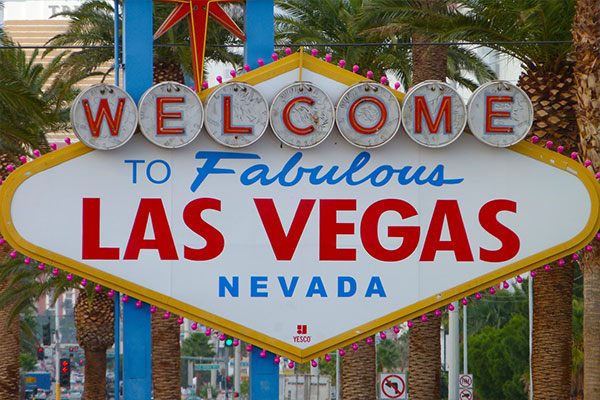 Las Vegas
Notorious for its unruly casinos like Bellagio, Mandalay Bay, MGM Grand, Paris, The Venetian, Treasure Island, Las Vegas is not just gambling, we have the famous Grand Canyon Tours, among other attractions.
SUV
Capacity : 6 Passengers
VAN
Capacity : 14 Passengers
Mini Bus
Capacity : 28 Passengers
Bus
Capacity : 50 Passengers